Valves
Wafer Double Gate Check Valve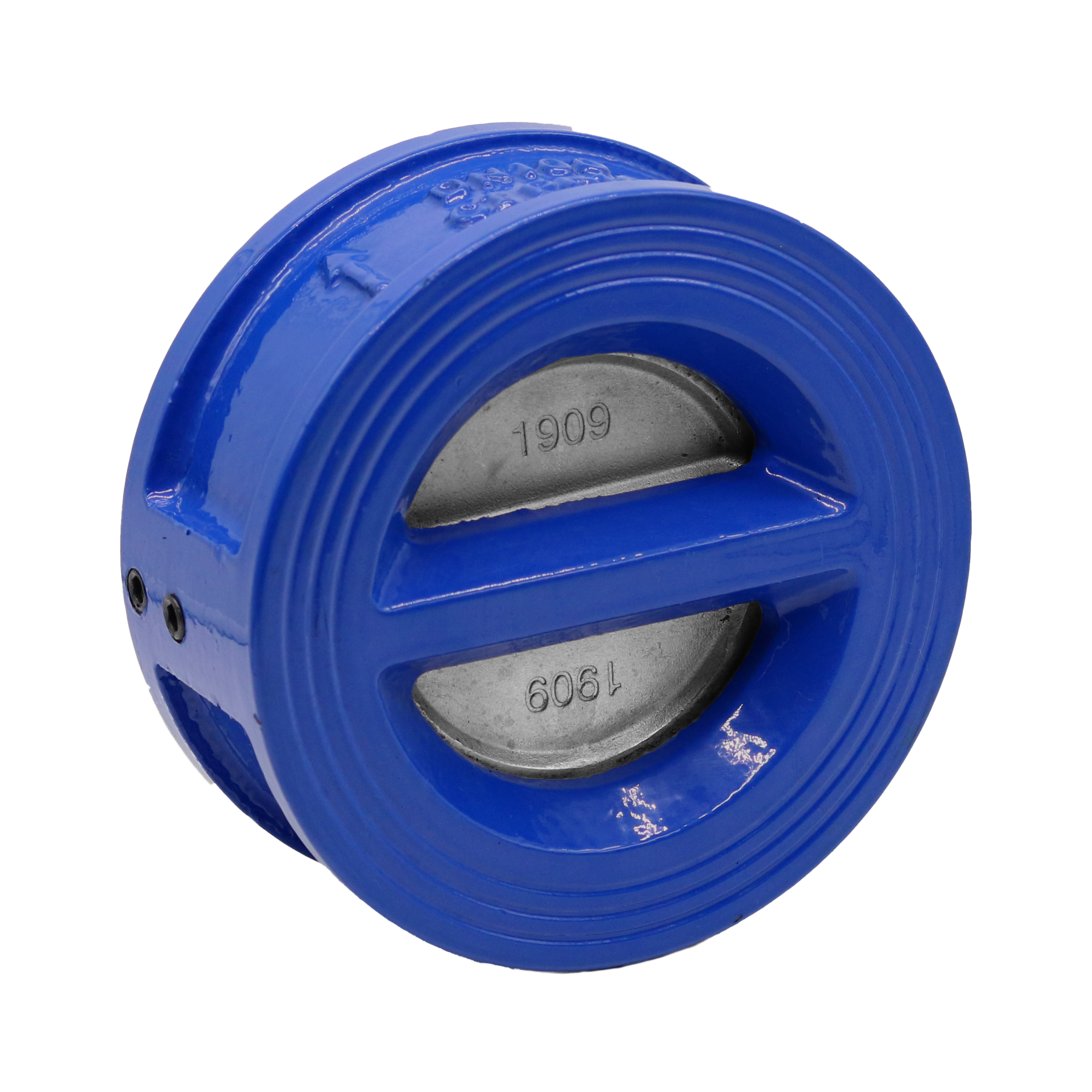 Wafer Double Gate Check Valve
Cast Iron, Stainless Grade 316 Gates
Features
Flanges act as wafer either side of check valve. Suitable for all flanges (including Table E, PN16 and Ansi150).
Springs close the two plates automatically, acting as a tight seal. Compact structure for easy maintenance and good rigidity.
Maximum nominal working pressure 230PSI / 16Bar
EPDM seal temperature rating 120°C
EPDM is suitable for hot water, steam, alcohols, coolants, acids and bases.
Valve commonly used for drinking water, sewage, sea water and oil lines.