FULL REFRIGERATION PLANT INSTALLATION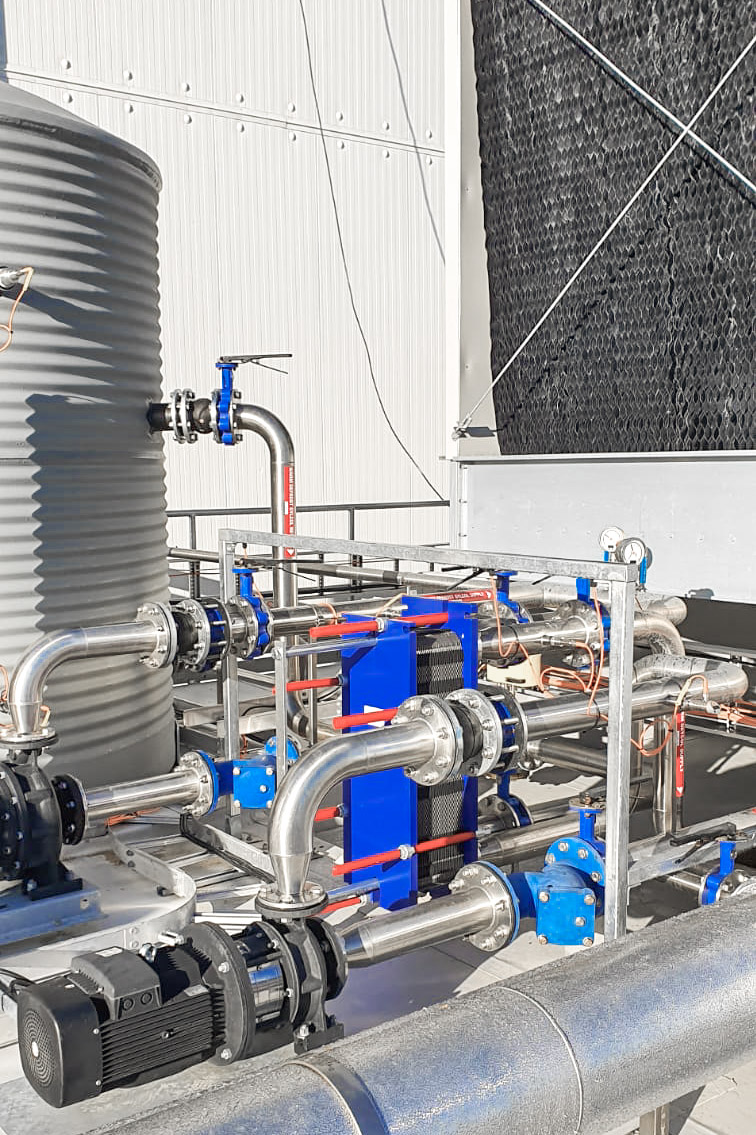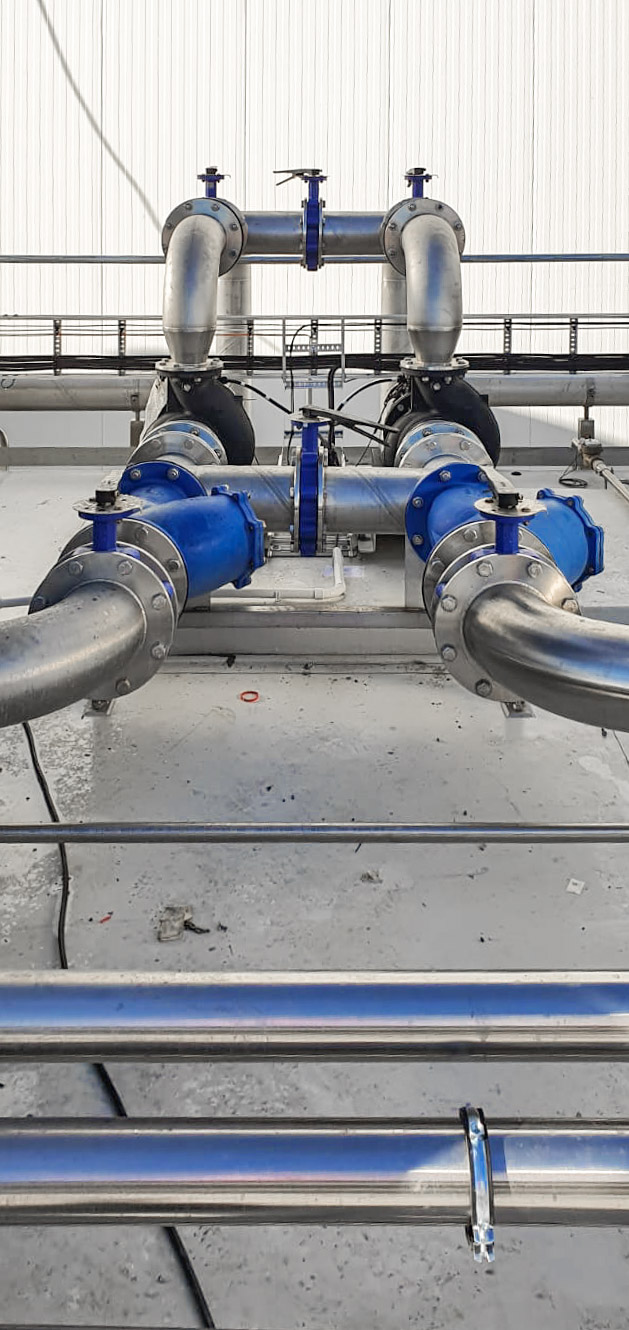 This project is a temperature-controlled storage with advanced technology. Supporting local artisans to regional grocery stores and national food producers.
It was important for this full refrigeration system to have stainless steel products supplied that could handle extreme temperatures. This plant installation is a subcritical CO2 ammonia system with the capability to store 36000 pallets from +2c to -25c. Ammonia refrigerating glycol to -13c through an alfa Laval U Turn, glycol supplied ELA FCUs, Pumped LT/MT CO2 liquid supplied evaporators in cold stores depending on duty needed. Desuperheater providing warm glycol heat recovery for defrosting and underfloor heating. See images of the pallet racking going up showcasing the vastness of this major project.
The purple schedule pipes are a standout purple because Low Pressure/ Low-Low Temperature Liquid and Vapor piping should be Ammonia Refrigeration Purple (or PANTONE 2617 C) for the services at or below -21°F or at pressure P< 3.6 psig.